As June ends, we're celebrating all things Community Media and Community XR! Join us today at 3 pm EDT I'll be presenting on Community XR today on a national webinar for the Alliance for Community Media (ACM). Register here for:
Community XR: How VR/AR/360 Can Extend Your Community Media Mission
This week we'll be at XR for Change in NYC, launched this years' Crowdsourced Boston community arts project to have 40 teams remake a scene from Ferris Bueller's Day Off.
We taught a media training to our job training youth program who then successfully pitched a reporter on their story before taking them on a career eye-opening trip to meet and learn about VR, marketing, and diversity initiatives from Colin Burch, VP of Marketing & Broadcasting at the Red Sox!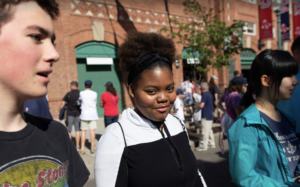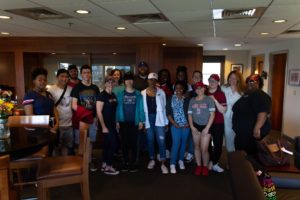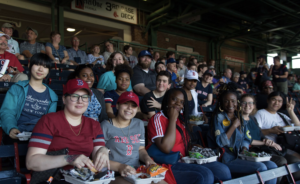 This month we were also featured on Hubweek's blog, an amazing festival here in Boston focused on the synergy of art, technology, advocacy, community-building and health that we're honored to be a partner with and a collaborator. This interview focuses on our new artist-in-residency pilot and our collaboration with talented artist, Nathan Miner.
https://medium.com/@HUBweek/featured-collaboration-brookline-interactive-groups-kathy-bisbee-and-artist-nathan-miner-bff42482b6a6