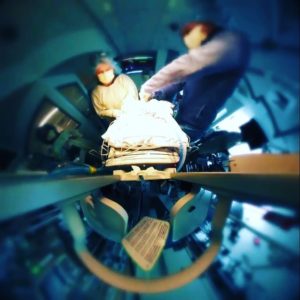 We're thrilled to announce that
Brookline Interactive Group
(BIG) and our 
VR-in-the-Public-Interest
 project, the
Public VR Lab
, launched an innovative 360 video/VR immersive journalism collaboration with the #STAT team from the Boston Globe through this Sunday at
Hubweek
2017.
BIG trained Boston Globe journalists from the STAT team on immersive storytelling production techniques, working side-by-side with them to create three day-in-the-life 360 experiences of Boston's science and medical world.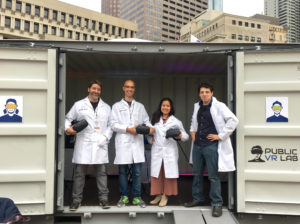 Come experience the infant trauma unit functioning under pressure at Boston' s Children's Hospital, view the activities of a student at Tuft's Dental School, and watch firsthand how the world's leading Ebola scientists work in a lab here in Boston to make Ebola "happy" in order to study how it grows and spreads.
Come find us at shipping Container #18 through Sunday!