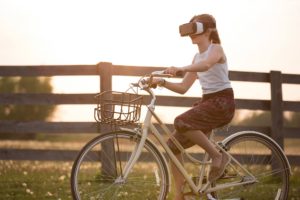 (September 21st, 2017, Northampton, Mass.) The Northampton Film Festival will launch its second year of curated immersive content showcasing games, experiences and stories in VR, AR, 360, social media and participatory art-making at the A.P.E  Gallery at 126 Main Street, Northampton, MA on Saturday, September 30th, 2017, from 12-5pm.
This event is free and open to the public on a first-come, first-serve basis.
With the help of five local artists, Exposing Next Realities will be reflected in LIVE art-making throughout the day inside of Google's Tiltbrush, a 3D tool for creating art inside of VR, by Robert Markey, Laurie Goddard, John Nordell, Gary Smith, and Lyn Sisler.
Local Pioneer Valley artists; Robert Markey, Laurie Goddard, John Nordell, Gary Smith, and Lyn Sisler will take part in LIVE painting inside of Virtual Reality. Attendees will watch Oscar-nominated VR film 'Pearl' and experience the immersive journalism piece 'Across the Line' about crossing a protest line at abortion clinics.
The 3D art will be preserved for community viewing during and after the festival. The community can also try Tiltbrush and create their own art or participate in collective virtual and "in-real-life" murals, as well as a new sculpting tool called Masterpiece VR that allows multiple artists to create simultaneously inside the same virtual space. The Pioneer Valley Game Developers will again host locally-developed games and experiences.
Boston-based artist Alexander Golob and interactive media artists from the Public VR Lab (co-founded by Brookline Interactive Group and Northampton Community Television) are coordinating interactive murals and art creation, providing the community an opportunity to create their own 3D and social media art through murals composed of hundreds of individual snapchats, #theSnapGallery.
By adding art to their compositions to the snaps with markers, visitors will bridge image-making techniques and traditions with digital age content creation. This interactive project demonstrates how everyone can be an artist and/or an activist, especially when combining voices into something larger than a single person, like a community art installation.
To participate in #theSnapGallery project, send your Snap submission to Alexander Golob  through his Instagram and Facebook pages (@AlexanderGolobArt) and through email (alexandergolobart at gmail.com).
Drop by Immersive @NFF on Saturday to play games with the Pioneer Valley Game group, experience virtual reality, and create art inside of Google's Tiltbrush VR and Masterpiece VR's artmaking tool.
Other Featured Immersive Experiences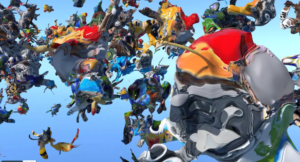 Zen Parade is a surreal journey through a 360° 3D animated world of living sculptures – A five-minute psychedelic abstract art experience that can be enjoyed anytime to relax and rejuvenate.
In Allumette, you're an invisible witness to a moving tale of dreams, love, and tragedy, set within a city nestled in the clouds, where a young girl and her mother sell matches that resemble sparklers. Everything goes well at first, but a tragic event completely changes the story's tone. However, despite the melancholy vibe, it's still a heartwarming experience.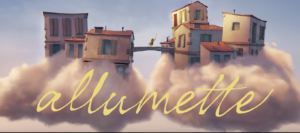 Pearl is another 360 interactive story that follows a little girl (named Pearl) and her father as they both pursue their dreams. While short, it's a remarkably powerful and inspiring tale. You'll watch as Pearl grows on the road with her musician dad, starting off as a bubbly little child. Soon, she transforms into a teenager with a mind of her own and a love of making music. Pearl is an Oscar-nominated story you have to experience in VR in order to witness its full potential.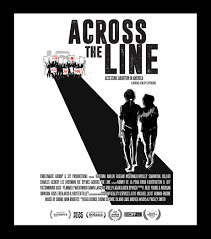 ACROSS THE LINE is an immersive VR experience that combines 360 video and computer-generated imaging (CGI) to put viewers in the shoes of a patient entering a health center for a safe and legal abortion.
Tilt Brush is a room scale 3D painting virtual reality application developed and published by Google.
Masterpiece VR is the first art creation tool to feature collaborative functionality, allowing two users to sculpt at once. Four artists can paint and sculpt together simultaneously. That means that you and your friends—regardless of where they are in the world—can make 3D content together in real time. https://www.masterpiecevr.com/
Immersive Demos: Pioneer Valley Game Developers
VR Jogger | Sick Pixel
https://www.youtube.com/watch?v=WF1Zgvrsy6Y
Color BlastAR | HitPoint Studios
https://www.youtube.com/watch?v=_WYKcCe0RWo
Vanishing Point | Woodpenny
https://itunes.apple.com/us/app/vanishing-point/id1064338731?mt=8