The VR Academy is a project of the Public VR Lab that began in Fall 2016 to help facilitate content creation in the public interest through classes, workshops and hackathons focused on training high school and college students, as well as adults, and professionals in journalism, education, nonprofits, and filmmaking.
This Friday, we're collaborating with the Alliance for Community Media-NE to host a Community Media VR Filmmaking training and a VR Happy Hour at BIG and the Lab! Register here! 
The last of our winter classes-Spring is coming soon, we hope! There's still time to attempt those New Years' resolutions:

In 2018, the VR Academy will continue to add training for non-profit organizational staff, librarians, arts and cultural organizations, and journalists on how to use VR/AR/360 to create compelling stories, and implement VR-related technologies into their day-to-day services and programs.
Scheduled 2018 Classes (check back for new classes TBA soon!)
March 13th, 2018: Designing for VR in Blender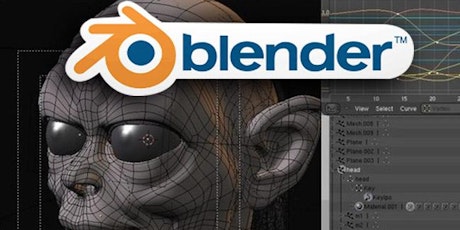 Blender is a free professional open-source 3D computer graphics software used for creating animated films, visual effects, and video games. This two-session introductory course will provide you with a basic understanding of using Blender, including creating basic shapes, color and rendering options, and modeling techniques.
Classes run on Tuesdays, March 13th and 20th, from 6:00-8:00pm.
Register: https://www.eventbrite.com/e/designing-for-vr-in-blender-tickets-41716623544
360 Camera and Editing
Tue, March 20, 2018; 5:30 PM – 7:30 PM EDT
Instead of only capturing what's in front of you, in just one frame, new cameras allow for a full 360 degree view of the world you are documenting. In this two-session class, you will gain a basic understanding of using a 360 camera, stitching content with software, uploading to YouTube, and editing footage in Premiere. BIG members can check out the Ricoh Theta after the class which uses two 180 degree cameras front and back to capture two videos simultaneously, which are then stitched together to create a 360 video.
This class meets for two sessions, on March 20th and 27th.
Register: https://www.eventbrite.com/e/360-camera-and-editing-tickets-41718684709
In 2017, VR Academy at the Public VR Lab will offered classes and workshops in Brookline/Boston and western Massachusetts in Unity, Simmetri, 3-D Modeling for VR, 360 Filmmaking & Cinematography, Digital Storytelling in 360, Storytelling in AR, and coordinate small and larger-scale hackathons with a goal of training and generating content creation generated at the Lab and shared throughout the VR and broader community.
The Lab's past classes, starting in 2016: https://www.eventbrite.com/o/the-public-vr-lab-10656594619